Why Buy Corporate Christmas Cards?
Sending unique corporate Christmas cards to your clients and staff is a thoughtful and impactful gesture. Get it right, and they will remember you long after the Christmas lights have been packed away.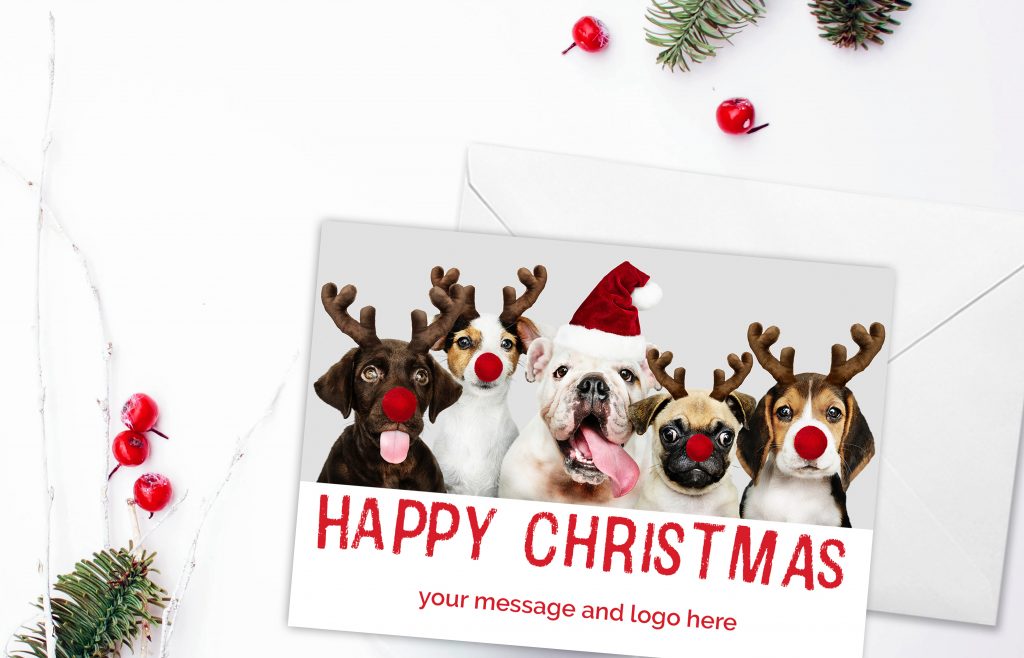 A card is a tangible symbol of your brand and has a human touch that is lacking in most digital communications.
Here are some of the main reasons why your business should invest in branded, personalised Christmas cards.
Christmas is a time for looking back over the past year and acknowledging everyone that has contributed to the success of your business.
As well as extending festive good wishes, a corporate Christmas card can thank clients for their custom and colleagues for their hard work.
To Create a Personal Connection
The personal touch is a highly effective form of communication.
This can be particularly useful for clients who are geographically distant from your business - perhaps in another country or continent.
Staff will always appreciate a card that is personally signed by the boss - it makes them feel that they are a valued member of the team and that their hard work has been noticed.
To Increase Brand Recognition
The style of your card can reflect your brand values. Some cards can be very ornate whereas others simply need a no-frills approach with just a logo and message.
This often suits professional industries such as financial services. Cards are a physical product which provides reassurance and tangibility in an increasingly digital marketplace.
All business promotion costs money, but some approaches are more cost-effective than others. Corporate cards offer great value in comparison with corporate hospitality.
They cost very little but deliver a lot in terms of individual messaging and connection with clients or staff.
They are a Versatile Method of Communication
Corporate Christmas cards are one of the most versatile methods of communication for a brand or business.
For clients, it's all about building relationships and marketing. You can find out more about corporate Christmas cards for clients here.
Christmas Cards for Clients & Staff: The Benefits
For staff, business Christmas cards are an effective means of showing gratitude to help staff retention and in boosting motivation and productivity.
You can find out more about corporate Christmas cards for staff here.
Key Thoughts on Corporate Christmas Cards
In increasing digital marketplaces, business Christmas cards go far beyond a unique old-school approach to sending festive good wishes.
They are a highly cost-effective and impactful way of re-enforcing your brand values and making personal connections that last well into the New Year and beyond.